A new exhibit at the National Corvette Museum is welcoming a new exhibit through January 18, 2013 featuring country music stars and their Corvettes and Camaros. Included in the exhibit are well-known names such as George Strait's 1958 Corvette, Tim McGraw and Faith Hill's 1960 Corvette, Roy Orbison's 1967 Corvette, George Jones's 1978 Corvette, and Brad Paisley's 1999 Corvette
Country music is full of songs about Corvettes, but it's not just country superstars who share our love of the great American sports car. Here's a look at other celebrities who are known for their Corvettes.
Jay Leno

Comedian and late night talk show host Jay Leno is famous for his extensive car collection, which, according to Wikipedia, contains approximately 100 autos and 90 motorcycles. His Corvette? A 2009 ZR1.
Johnny Carson

There seems to be something with Corvettes and The Tonight Show hosts…Johnny Carson, who passed away in 2005, also owned one.
George Clooney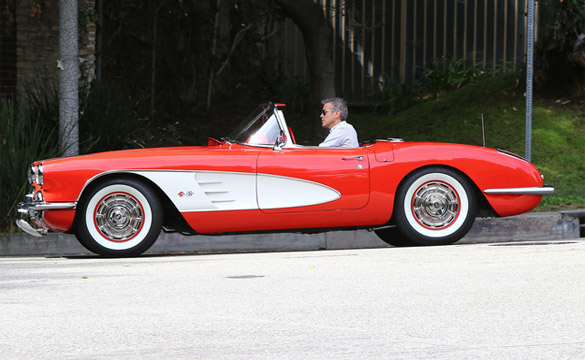 Actor George Clooney, known for many movies, especially the Ocean's Eleven franchise, sports a 1959 Corvette Roadster.
Slash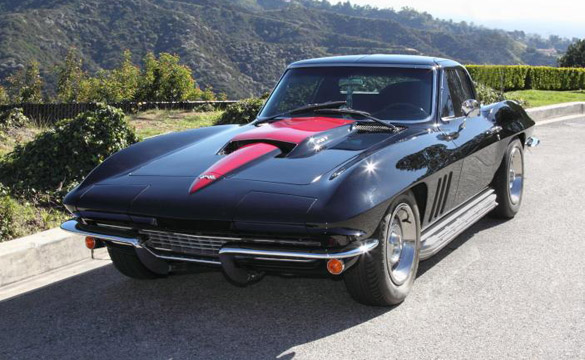 Guns 'n' Roses guitarist put his 1966 Coupe up for auction not too long ago.
Mark McGwire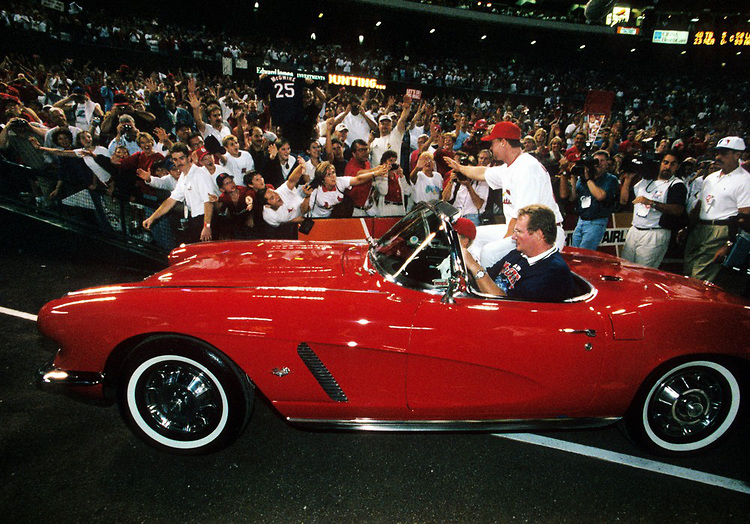 The St. Louis Cardinals gave a 1962 red Corvette to Mark McGwire when he hit his 62nd home run in 1998.
Guy Fieri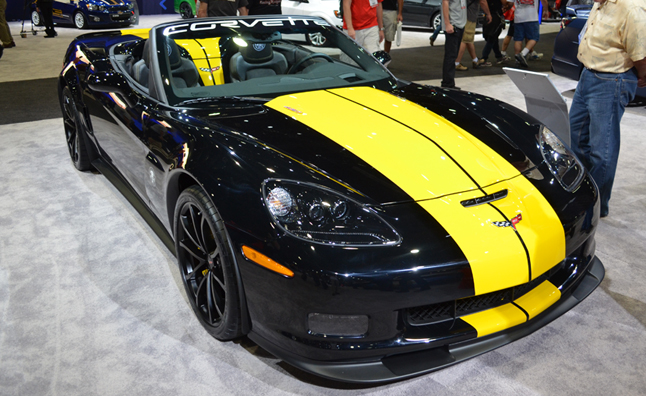 Celebrity chef Guy Fieri's Chevrolet 427 Corvette Convertible has made news with its SEMA appearance and pending auction. Guy himself drove the 2013 ZR1 pace car at 2012's Indianapolis 500.
For a more comprehensive list of celebrities who own Corvettes, visit this Tripod site.
Photo Credits