Here's a good question – what type of sports car is a good fit for your family? Whether you have a dog or three kids and need to pile them all into the back seat, how do you pick a car that screams "fun" without it being almost entirely impractical?
Here are a few of the most family friendly sports cars currently on the market by type and price.
Sport Options
You're unlikely to find a classic sports car that is family friendly. Two doors, limited second row seating, and almost no storage won't work when traveling with children and pets. However, with so many people eager to enjoy driving without sacrificing functionality, there are a number of sport wagons, sport sedans and even sport cars on the market that are quite family-friendly.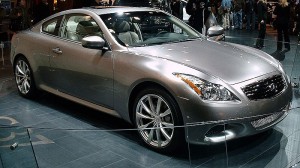 Sport Sedans
A good sport sedan combines the horsepower and handling of a sports car with the space and functionality of a sedan. Of course, there are plenty of cars that simply slap this label on the door without earning it, so you need to do your research. Here are some that deserve it by providing sleek looks, superb power, and room for a family:
Audi S4 – The Audi S4 costs less than $50,000, has 333 HP, a luxury interior and a supercharged V6. It's a joy to drive and it has plenty of space for children, pets and luggage. It's not quite a minivan in terms of spaciousness, but it's a lot better than a two door coupe.
Infiniti G37 – The Infiniti G37 is even less expensive than the Audi S4 at $37,800 and has nearly as much power. While the torque isn't quite as impressive, the 3.7L V6 can churn out up to 328 horsepower. Although the G37 is a two-door, it can seat up to five people.
Sport Wagons
A good sports wagon takes the concepts above and adds even more space, with power and luxury to spare:
Cadillac CTS-V Sport Wagon – Honestly, it's hard to know who needs a 6.2L supercharged V-8 with 556 horsepower in a wagon, but it exists and the CTS-V Wagon from Cadillac is incredible to drive. The price is a bit higher, of course, at $65,000, but in addition to the Cadillac name you also get 58 cubic feet of storage space – perfect for luggage or the kids' sports equipment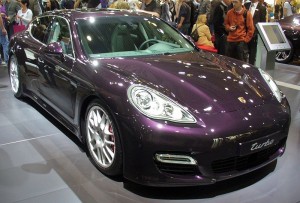 Other Sport Options
While it's unlikely Chevrolet will start making a four door Corvette anytime soon, Porsche has introduced their first four door "sedan", squeezing in the same 4.8L twin-turbocharged V-8 and 500 horsepower engine Porsche lovers desire into a four-door body. To be fair, the Panamera is really just a Porsche with a slightly longer body to facilitate four doors, but it is surprisingly accommodating for children. You won't be doing much carpooling, but your kids will be plenty pleased to be dropped off at school in this thing. The cost is comparable, though, with base models of the Panamera starting at over $90,000.
If you're ready to buy a new sports car, make sure you do your research. There are some very good options out there for families that need the space that these vehicles can provide.