C3 Corvettes 1968-1972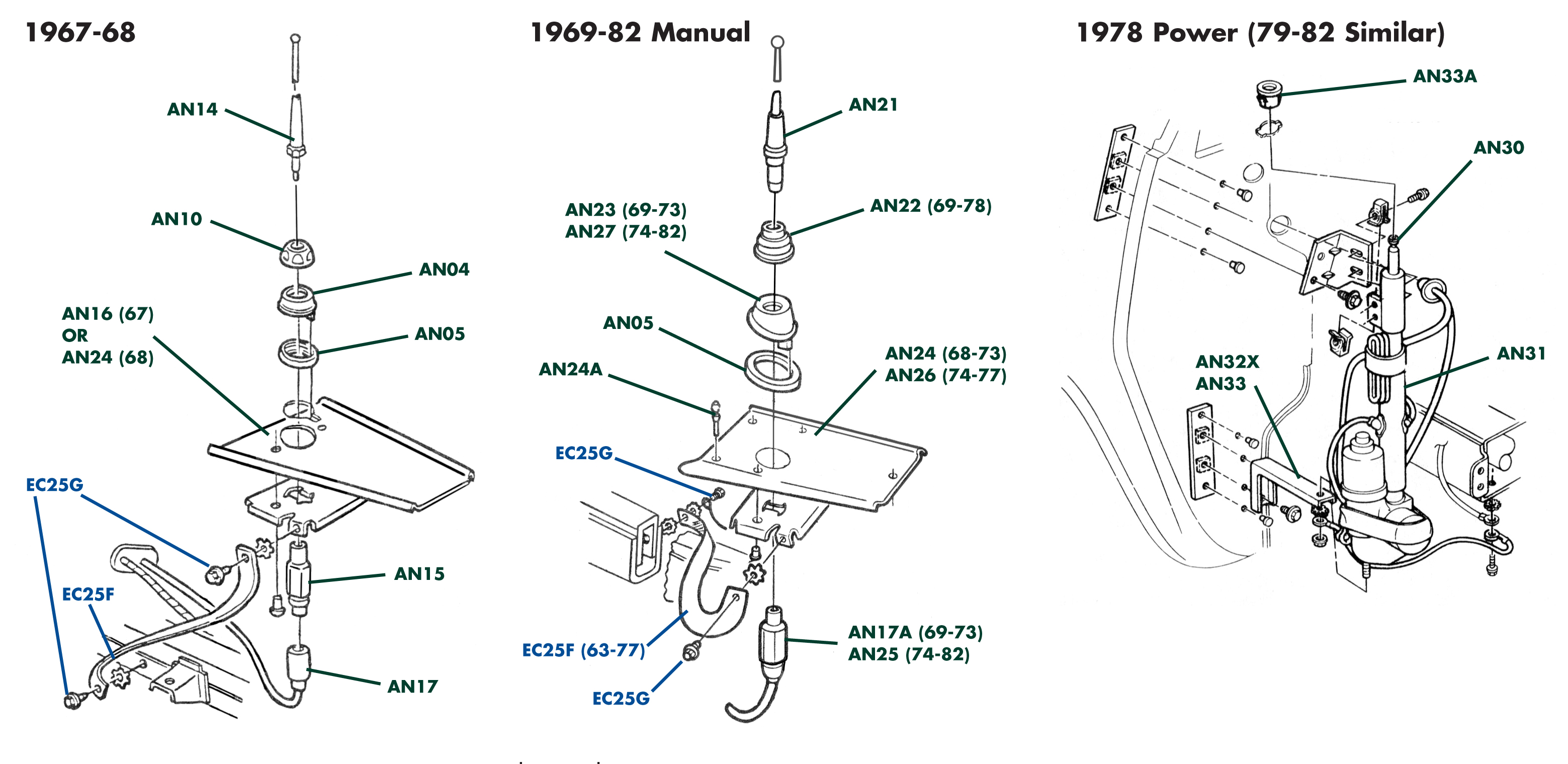 The C3 Corvette antenna diagram below outlines the components that make up the antenna on your Corvette from model years 1968 - 1972. Below the diagram you will find antenna parts available for purchase, including cables, hardware, and spacers. Our quality parts mean that rebuilding or maintaining the antenna on your classic Corvette is as reliable as possible.
For other model year Corvette antenna parts please click:
Please
contact us
if you have a question about Corvette C3 antenna parts, or any of our other products.