C2 Corvettes 1963-1967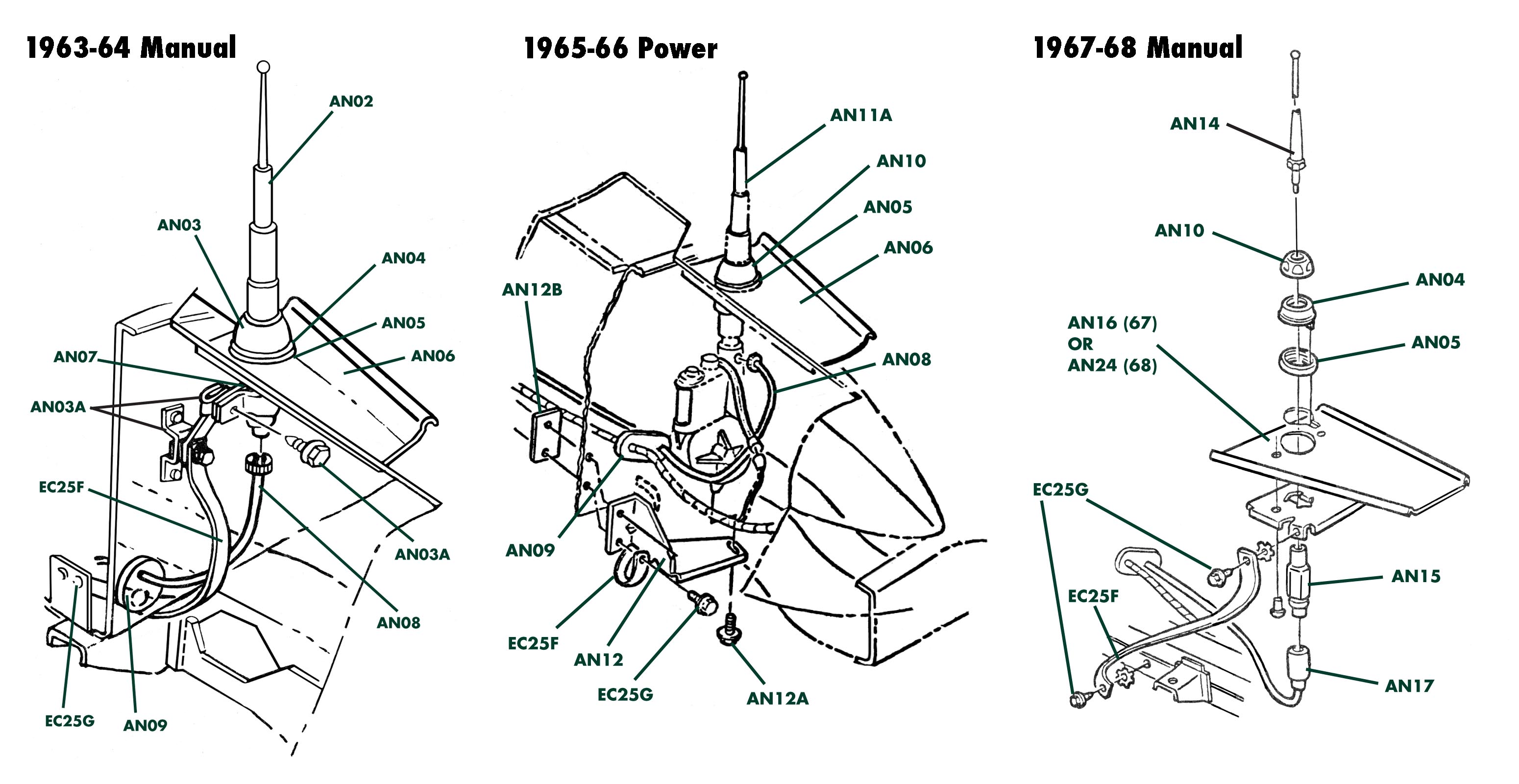 The C2 Corvette antenna diagrams shown anove provide an illustration of the parts needed to rebuild an antenna for a 1963 or 1964 manual antenna style, a 1965 or 1966 power antenna, or a 1967 or 1968 manual antenna. After the diagrams you'll find all of the parts we carry for Corvette antennas from 1963, 1964, 1965, and 1966. Our 1967 antenna parts can be found by clicking here.
Looking for Corvette antenna parts for a different model year? If so, please click:
Please
contact us
if you have a question about Corvette C2 antenna parts, or any of our other products.